Most women crave to make a mark for themselves professionally. However, marriage, kids, managing the house and other priorities steal away this dream and they end up craving for an opportunity to excel professionally and earn money by staying at home. Though working from home options may seem limited, the earning opportunities are endless. Here are the top ten business from home ideas that would convert you to a professional which is what you dreamed of.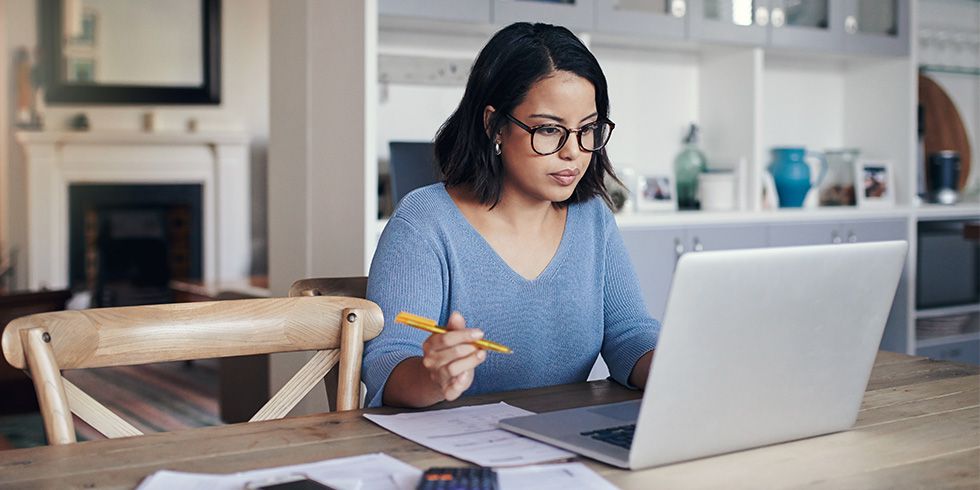 1. Fashion Designing
Fashion designing is a great career opportunity, especially since every individual loves to dress fashionably. It comes with a love for fashion and an understanding of textile, colors, patterns and cuts. Creating ensembles for clients can be very satisfying and your studio can always start from the comforts of your own home. Thus, being a fashion designer is one of the best choices as far as business from home is concerned.
2. Catering
Catering is yet another option that has a wide scope but doesn't really need you to be on the move. Cooking is something that comes naturally to women. Catering is a mix of practical everyday cooking with gourmet cooking. With catering comes another great business opportunity and that is event planning. Catering can also be a business that has the entire family involved and gives great pleasure to people who enjoy being the perfect host.
3. Baking and Confectionery
Baking and confectionery is a dream profession for many. Though being a patisserie chef does require a bit of professional training and experience but sky's the limit if you can succeed. Almost everybody has a sweet tooth and a craving for chocolate. You can experiment and let your imagination soar. The best feeling would be to see the mesmerized look on the face of your patrons when they enjoy the flavors of your creations.
4. Writing
If you are an avid reader, good with words and have an intense desire to express yourself, why not consider writing as a possible business idea. There is a tremendous demand for writing in its various forms. You could be an author and create a novel. If you are a film buff, you could turn to screenplay or script writing. If news appeals to you, there is an option of working as a freelance journalist for a newspaper or magazine. Freelance writers are much sought after and the scope in this field is tremendous.
5. Handicrafts
Creating special handicraft items is another great business. Personalized gifting and handmade articles have reached a great height altogether in today's era. Thus, a collection of such items if created artistically is sure to fetch you a great clientele. It is a business of great profits as well and rewards you monetarily and artistically. The raw materials required are cheap and easily accessible and you can work comfortably from home. Who knows, you may end up starting your own gift shop!
6. Recruitment
Recruitment is another work from home business that is quite in vogue. Many human resource agencies or even multinational companies outsource the basic level of recruiting to home based professionals. The work involves people browsing job sites and communities wherein they find eligible candidates for the said job role. The payments depend on contracts.
7. Networking
Networking is another trendy business idea that makes working from home possible for you. Networking enables network based sales and here the multinational company sells products through its network of distributors. The cost that is saved on sales promotions and advertisements is then a steady income for its distributors. Companies like Avon and Amway follow this pattern of selling their products. However, finding prospects and following up with them might need a lot of traveling.
8. Data Entry
Data entry is a job that is done to solely earn money and does not involve in any creativity. Data entry involves certain content being given to you and the only thing you would have to do is to reproduce it. The work may seem clerical but is a good source of income and does not involve any prior investment or risks. The assignments would come from the company and thus, there is a good inflow of work. Data entry is one such work wherein you will get your stipulated income every month.
9. Teaching
Teaching is yet another professional activity that would ensure you can earn while indulging in what you like to do right from the comforts of your home. Teaching is one such activity that has a lot of takers. Whether it is art, music, dance or even a simple book reading session, you can work with all age groups and ensure that they learn from your knowledge and experience. The best reward would be when you see your students develop and succeed under your training.
10. Co-ordination
Coordination is one such business idea that can be done indoors and can ensure that you have a substantial inflow of money. Coordination is a department that is generally outsourced and can be handled easily by people who are organized and possess the ability of getting work done by individuals. All you need is a phone, a phone book and a to-do list and you are all set to go! The best part of coordination is that individuals get paid handsomely in case of contracts or commissions.