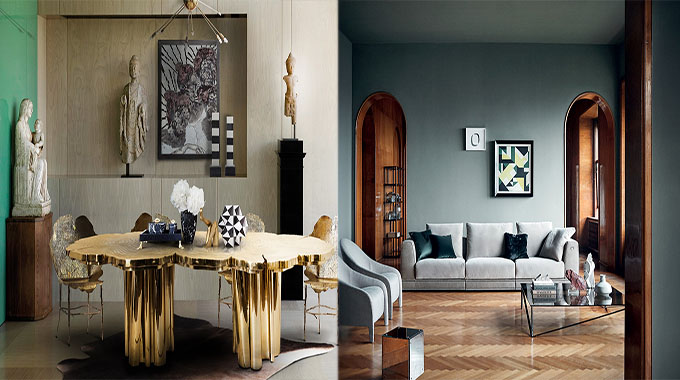 If you're looking for high-end furniture for your home, there are several places to shop. Some of the leading retailers have both online and brick-and-mortar locations, making the process of browsing their collections easy and convenient. They have something for every luxury home lover. One well-established retailer is Horchow, which has been selling high-quality furniture since 1973. It is known for its fun and trendy products, and it also pays close attention to interior design.
Tom Dixon
Founded in 2002, the Tom Dixon Company specializes in furniture, lighting, and accessories. The company has hubs in London, New York, and Milan, and offers products in more than 90 countries. Inspired by the traditions of British craftsmanship, the company has a distinctive look and uses innovative materials in its designs. Semi-precious metals, for example, are a particular interest of the company's.
Tom Dixon designs have been featured worldwide, from the Mondrian Hotel in London to the McCann Erickson headquarters and an exhibition at the Victoria and Albert Museum. The brand also launched a design research studio in 2007, and the studio has worked on projects for a variety of clients, including Virgin Voyages, The Manzoni in Milan, and many more. The studio is based in London, which is indicative of the British roots of the brand. Tom Dixon produces furniture, lighting, and accessories for both residential and commercial spaces.
Arredoclassic
The Arredoclassic brand of high-end furniture is based in Pesaro, Italy. The company's philosophy stresses extreme quality, traditional tasteful design, and unparalleled craftsmanship. Whether you're looking for an antique table, elegant sideboard, or stylish coffee table, you can find it all at Arredoclassic.
Arredoclassic furniture is certified Made in Italy and crafted in Italy. The company also offers many different collections. Each of these collections has a classic character and a unique …