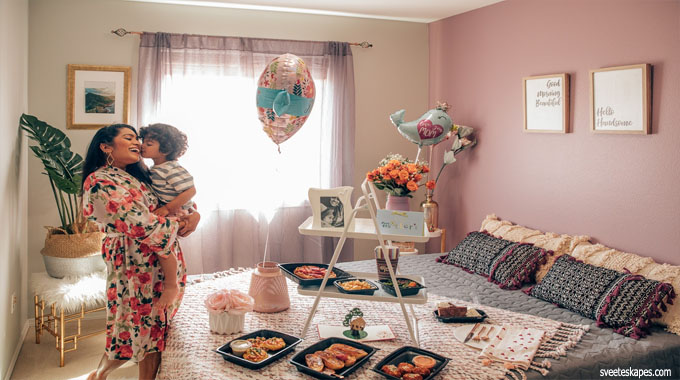 Struggling to come up with the perfect Home gift for mom? They deserve a nice big treat at the end of the year. She may well appreciate some new home accessories or clothing. Or how about taking her out for a day?
Home & Kitchen Accessories
Most moms spend a considerable amount of time in the home, looking after the house and its residents. Give a gift to thank her for all her efforts. She may well appreciate something that can help her with her daily chores, or brighten up the house.
It's not just dads who love a clever gadget. There are so many intelligent kitchen aids available to buy nowadays, designed to make cooking much easier. How about getting mom a coffee machine, a waffle pan, or a mixer? Some are designed to look so trendy, they'll instantly brighten up the kitchen!
Alternatively, get her something for herself and no one else. This could be a personalized gift, for example, such as a mug with a print by you, a name-embroidered blanket to wrap up in when it gets chilly, or customized duvet and pillow covers with photos or a unique design.
Gifts for Working Moms
Working moms will be grateful for a little something that can help them keep things on track, from work appointments to when you have an important performance at school. How about a good, old-fashioned calendar? Depending on the size of her favorite handbag, choose a compact style or a big, bulky one to fit all her contacts and notes.
Nowadays, you can choose from a vast range of covers, from classic leather ones to abstract prints.
A Day Out
You could treat your mom to a change of scenery by taking her out somewhere for the day.
Keep up to date with …